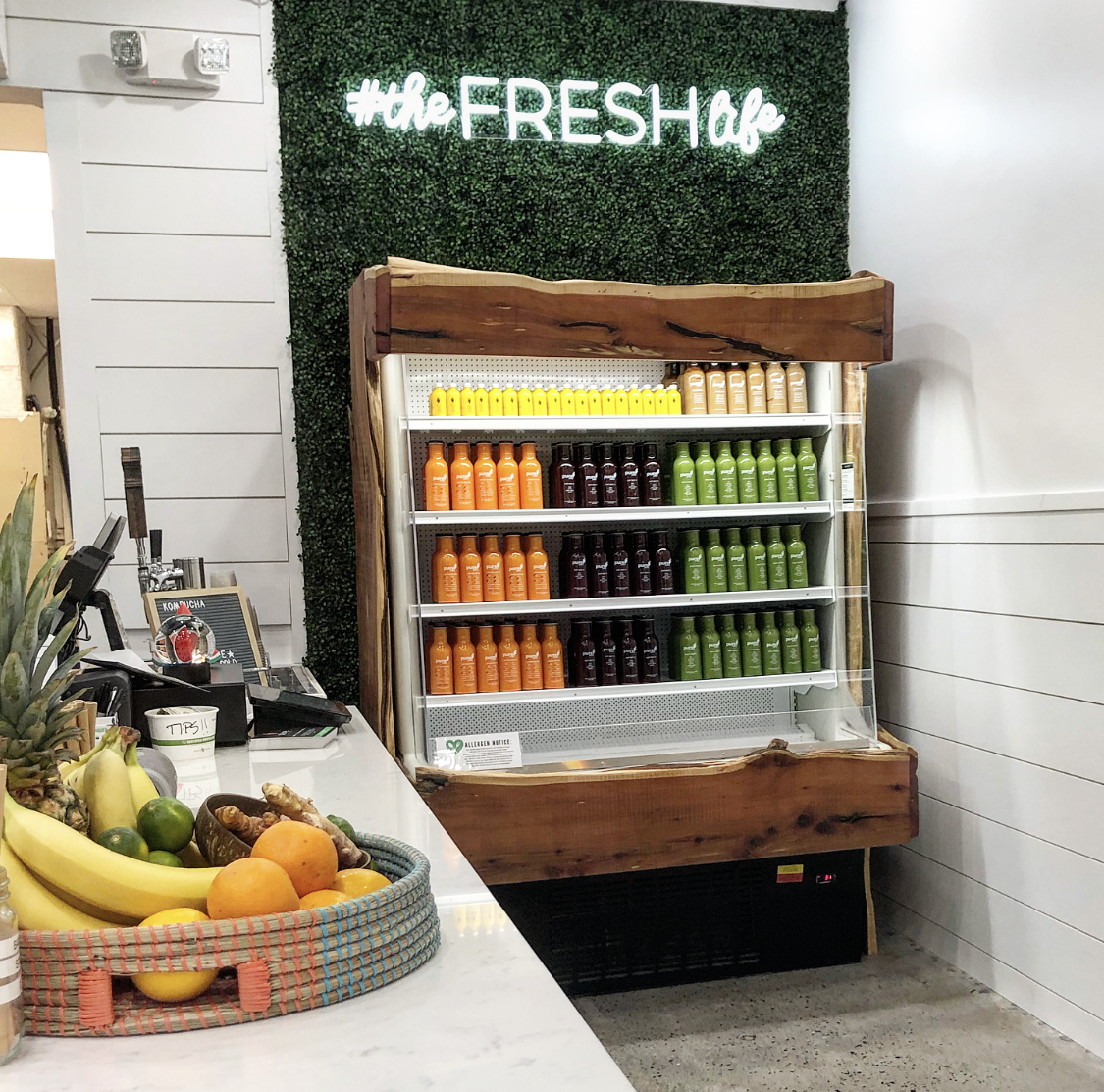 Made from scratch is where it's at! We specialize in raw cold-pressed juice, superfood smoothies + lattes, house-made nut mylks + blends. From our breakfast jars and salad packs, to organic coffee and toast menu, the healthy choices never end!
We keep things fresh, real, and pure, the way nature intended them to be. This may be the trend today, but for us, it is a way of life.
We like to call it #thefreshlife.
Quality ingredients matter! Where they come from, how they are grown, the soil they are grown in, it all makes a difference!
We take great pride in sourcing the finest quality ingredients. Sometimes it's organic, sometimes it's local, and sometimes it's both.
We believe in supporting local farmers and local companies.
Check out our locals list hanging in our shop!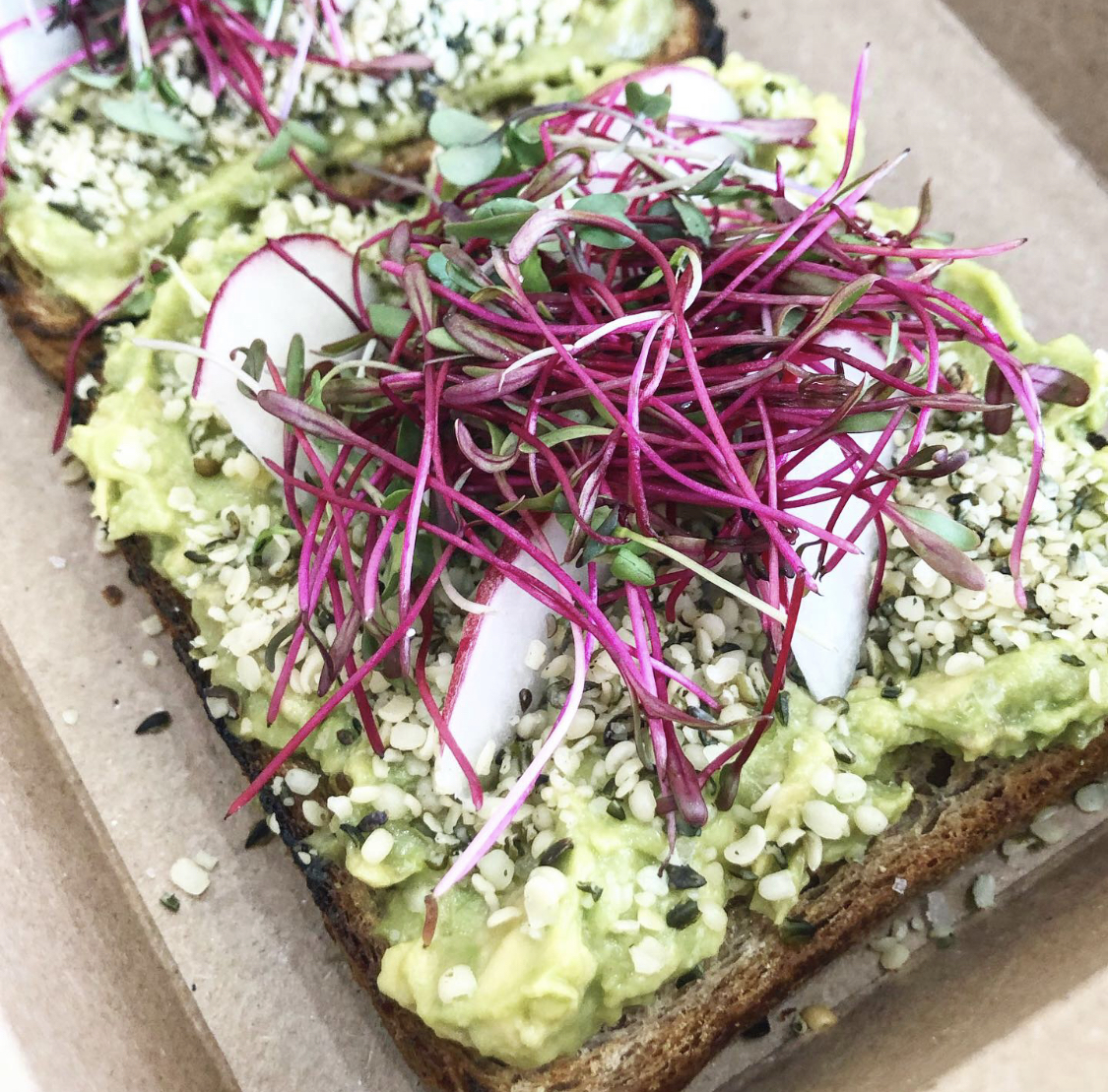 FRUIT/VEGGIE SCRAPS
+ COFFEE GROUNDS
We work with local farms to take our fruit/veggie scraps and coffee grounds for compost or food for the animals.
Email us if you would like to partner up:
hello@purejuiceandkitchen.com
GLASS BOTTLES/JARS
We have made a commitment to putting all of our our juices, wellness shots, and breakfast jars in glass. A recycling program is in the works, but for now, feel free to reuse and repurpose those glass bottles/jars. Get creative! And don't forget to tag us #thefreshlife when you do.
DISPOSABLES
STRAIGHT UP: There is no real solution yet for disposables. We have done the research and continue to search for the best available options out there. We feel Bioplastics are the better option versus virgin plastic (petroleum). We do use other disposables in our shop that biodegrade naturally (paper straws, etc.).
We are always looking for alternative disposables that will decompose/biodegrade naturally.
BYO
We encourage you to bring your own reusable cup, straw, bowl with you. Receive $0.25 off your order when you bring your own.
We also sell some really cool reusables in our shop ;)